Commercial / Industrial Installations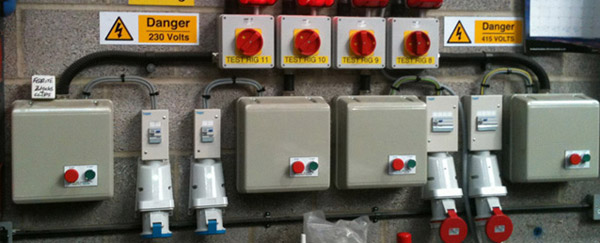 From small shops to big factory installations Watt Electrical Services Ltd offers you guidance on everything from the supply of cables right down to the power of lamp in watts you need for your high mounted security light fittings.
From shop fit outs to factory, and office refurbishments. These types of installation, will often involve all types of electrical expertise, and are very involved from start to finish. 3 phase supplies and distribution are mainly used, with some bigger installations using 24-36 way consumer units.
Most will have a lighting design to suit their needs, and as with all new installs, energy efficiency is vital, one idea is movement sensors, which are used for switching the lights, and are very efficient and money saving. Moreover, Intruder and fire alarms install are integral to all these installations, and can be interfaced with various equipment in the unit if needed.
Most power needs in the office or shop environment is generally the same, mainly used for computers, monitors and screens, and as a result, Data, Communications, Cat5e, Cat6 wiring and terminations are a crucial part of all these installations.
For more information or to request a quotation for your commercial project, please get in touch with us.
NICEIC has been assessing the technical competence of electricians for over 50 years. Our aim is to protect everyone who uses electricity from unsafe electrical installations in their homes, places of work and elsewhere. To achieve this, we maintain a register of qualified, competent electricians.

We look at a representative sample of the contractor's work, their premises, documentation, equipment, and the competence of their key supervisory staff. Once contractors become registered with NICEIC, they are re-assessed on a regular basis to ensure high standards.

Visit the NICEIC website for more information.
Latest Projects
Some of the electrical installations we have undertaken recently.
To view more, please see our photo gallery section.