Here you can find out more about the wide range of electrical services we provide, wether you need a new kitchen fitted or want to make your property self sufficient in terms of power, you can rest assured that Watt Electrical aim to deliver 100 percent satisfaction no matter how big the job.
Kitchens & Bathroom Installations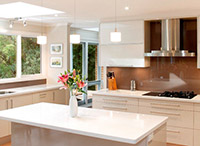 We amend, update and rewire a variety of kitchen and bathrooms, these vary mostly between Cheam Kitchens and Chandlers Home Design but we also offer this service to one off designs or companies looking for an experienced electrician for these services.

Find Out More
Home Automation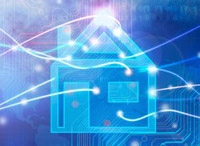 At Watt Electrical Servicers Ltd we specialise in designing smart homes and home automation systems for residential as well as commercial buildings. We offer you free initial advice and consultation and we can get as technical as you want.

Find Out More
Landlord Certification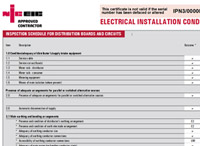 A Landlords certificate is a record, that is required by law to be held for all rented accommodation in the UK where there are electrical appliances. The requirement is part of BS7671:2008 and the law requires the electrical installation and appliances in a rented property to be checked annually with certification completed and provided to the owner.

Find Out More
Domestic & Commercial Installations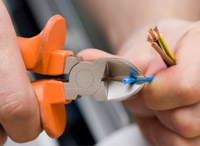 From small shops to big factory installations Watt Electrical Services Ltd offers you guidance on supply cables right down to the power of lamp in watts you need for your high mounted security light fittings.

Find Out More
Consumer Units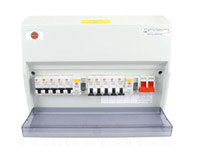 Fuse boards are the 1st point of protection in your installation, and with rewireable fuses now being obsolete, the introduction of MCB's and more recently(BS7671 :2008) 17th edition wiring regulations, all consumer units in the UK must have RCD protection to all cables embedded in walls, except for high integrity circuits such as burglar or smoke alarms.

Find Out More
Solar Panels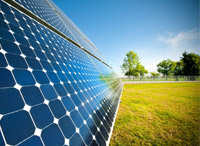 A solar PV system works using a number panels (an array), which is normally mounted on the roof. Each solar panel is made up of photovoltaic cells. These are usually made of wafer-thin layers of silicon and look a bit like blue or black tiles. When daylight hits the cells it creates an electric field.

Find Out More
Outbuildings / Garden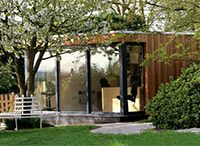 If you want to take an electric supply to another place, like an outbuilding or garage, you are definitely into the realms of work that needs to be certified. The supply needs to be taken from its own point on the consumer unit ('fuse box'). Where the cable goes outside it should be pinned to a wall or buried underground in armoured cable.

Find Out More
NICEIC has been assessing the technical competence of electricians for over 50 years. Our aim is to protect everyone who uses electricity from unsafe electrical installations in their homes, places of work and elsewhere. To achieve this, we maintain a register of qualified, competent electricians.

We look at a representative sample of the contractor's work, their premises, documentation, equipment, and the competence of their key supervisory staff. Once contractors become registered with NICEIC, they are re-assessed on a regular basis to ensure high standards.

Visit the NICEIC website for more information.
Latest Projects
Some of the electrical installations we have undertaken recently.
To view more, please see our photo gallery section.